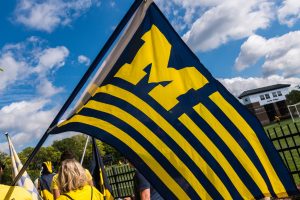 Asking for help with anything can be difficult, especially when you're dealing with a mental health issue.  As athletes, we're often taught to "tough it out" or "suck it up."  When we're dealing with a little discomfort, that can work.  When we're dealing with a medical condition like depression or anxiety, toughing it out does NOT help us to get better.  The good news is that help is available.
This section will discuss getting help from the people in your life, such as a coach, parent, or friend.  We will also talk about the idea of your 'support team,' and why it's important that YOU get to choose who is on it. We will also discuss possible approaches and considerations that could be helpful when deciding who is on your team.
---
ATHLETES CONNECTED WELLNESS GROUPS
Wellness groups are run by a clinical social worker, which allows student-athletes to connect with other athletes in a supportive way. The groups are held every other Wednesday at 8 p.m. during the Winter 2017 semester. They take place after study table at the AC right upstairs. No pre-registration is required and refreshments will be served!
Drop-in wellness groups where U-M student-athletes can learn about:
Effective Stress-Management Skills
Positive Self-Talk and Performance
Connections between Relationships & Well-being
Athletes Connected is a collaboration between the U-M Athletic Department, School of Public Health and Depression Center. We value your opinion as we continue to develop this program. Please feel free to contact us at by email with your questions and feedback!
The winter 2017 group sessions have concluded. We look forward to seeing you in the fall!
---
FROM YOUR SCHOOL/COLLEGE
Academic institutions often have a counseling center on campus. Counseling center staff may also be able to help you connect with other mental health resources in the area.  It is helpful to identify these resources early, as sometimes there can be a wait time for an appointment. Even so, don't be discouraged or let your search for help end there. Click here to find resources in your area, as well as immediate help.
Ask about ways to supplement your clinical care during the time in between appointments. There are many ways to manage your mental health, from apps and websites, to self-help books, journaling, meditation, exercise, and so on. 
---
U-M ATHLETIC DEPARTMENT
Performance Psychology Center
The U-M Athletic Department is committed to the health and well-being of its student-athletes. The Performance Psychology Center (PPC) offers services included, but not limited to, prevention, performance, and clinical care. Student-athletes can schedule an appointment by email or call (734)-647-9656.
---
Michigan is proud to have three full-time staff members to meet the needs of its student-athletes:
GREG HARDEN | Executive Associate AD & Director of Athletic Counseling
Harden is in his 16th year as the Director of Athletic Counseling and his sixth year as Executive Associate Athletic Director. Harden has been affiliated with the U-M Athletic Department since 1986 when he began working with the department as a staff consultant and student-athlete personal development program counselor.
He has been instrumental in aiding the athletic department in the design and implementation of the student and staff development strategies. Harden's collaborative style and efforts have helped to strengthen the athletic department's connection with the larger university community.
---
BARB HANSEN | Athletic Counseling
Hansen provides mental health assessment, counseling, and support services to student athletes at the U of M. She also works with teams and coaches to promote health and wellness among student athletes.
Her involvement with the Athletes Connected project includes contributing to the overall development and implementation of the Athletes Connected project. She coordinates scheduling of the various project meetings and groups for student athletes and coaches.
---
SCOTT GOLDMAN | Director of the Performance Psychology Center and Athletic Counseling Team
Dr. Goldman has served as a clinical and performance psychologist in the Athletic Departments of three major universities and currently is the Director of The Performance Psychology Team at the University of Michigan, where he provides direct patient care to student-athletes and consulting services to the coaches and staff.
---

EMILY KLUEH | Program Coordinator and Athletic Counselor
Emily is a clinical athletic counselor for the U-M athletic department's Performance Psychology Center. She provides direct clinical care to student-athletes, consults with coaches, conducts team presentations, creates educational programming and works interactively with support staff.
A native of Kentucky, Klueh was an elite swimmer, winning an NCAA championship, being named Big Ten Swimmer of the Year and competing professionally until 2016, while also representing USA Swimming. She earned her bachelor's and master's degrees from the University of Michigan. For Athletes Connected, Emily is a program coordinator.
---
U-M CAMPUS-WIDE RESOURCES
URGENT / EMERGENCY SERVICES
U-M Psychiatric Emergency Services: (734) 936-5900 (24 hours)
Counseling & Psychological Services: (734) 764-8312 (Business Hours) | Counselor-on-Duty
Counseling & Psychological Services: (734) 764-8312 (After Hours) | Professional Consultation Available
ON-CAMPUS RESOURCES
ONLINE RESOURCES
Campus Mind Works

The Campus Mind Works website was created to support the mental health of University of Michigan students. This site provides quick access to all support services on campus through a searchable database, and includes information to help students manage their mental health while in college.

Academic Support Services

The University of Michigan offers a variety of academic support services to help you succeed academically. This website is designed to help you learn about the wide range of services on campus.

MiTalk

MiTalk is a website created by Counseling & Psychological Services for University of Michigan students. This site includes online screenings for depression and anxiety, skill-building tools for stress management and academic skills, as well as digitally recorded lectures, events, and workshops, and downloadable videos.
---
NATIONAL RESOURCES
URGENT / EMERGENCY SERVICES
Call 911
National Suicide Prevention Hotline: 1-800-273-8255
Crisis Text Line: Text "Start" to 741-741
ADDITIONAL NATIONAL RESOURCES
Active Minds, Inc.

The nation's only peer-to-peer organization dedicated to the mental health of college students.

American Association of Suicidology

Programs, public education, and training for professionals and volunteers, and serves as a clearinghouse for information about suicide.

American Foundation of Suicide Prevention

Works toward understanding and preventing suicide through research and education, and to reaching out to people with mood disorders and those affected by suicide.
---