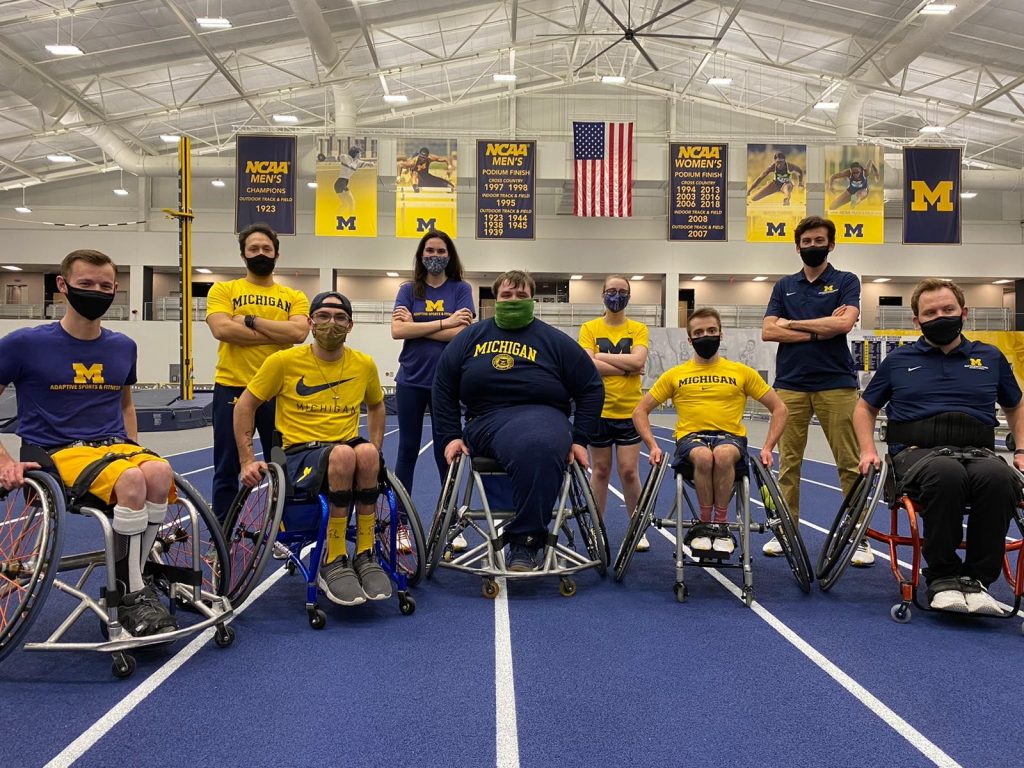 By Jeremy Fallis, U-M Eisenberg Family Depression Center Marketing Communications Specialist
For many of us, adaptive sports are known by those who compete at the Paralympic Games and events such as the Invictus Games. While, some are not as well known as other athletic endeavors, Michigan has a thriving program for such athletes.
The University of Michigan Adaptive Sports and Fitness Program was launched in 2019 by Dr. Oluwaferanmi Okanlami, assistant professor of family medicine and physical medicine and rehabilitation. Dr. Okanlami himself recovered from a paralyzing injury, and has a mission of helping others.
Its mission "will not only benefit elite student athletes with disabilities, but also provide opportunities to engage in adaptive sports for the entire student body and greater campus community."
Since its inception, Athletes Connected has primarily focused on collegiate varsity athletics. That doesn't mean athlete mental health is corralled only into that group. We took time to speak with those that make adaptive sports go round at Michigan.
Adaptive sports are a tight-knit community of like-minded individuals that have personally overcome adversity whether it's a traumatic injury or a congenital disorder. We have a unique perspective about how to tackle life's obstacles and we can provide key insights that typical healthcare providers may not understand or realize without the first-person perspective.
Athletes Connected: What is the University of Michigan Adaptive Sports and Fitness Program?
Dr. Okanlami: The Adaptive Sports and Fitness program currently resides in the University of Michigan Medicine and Student Life Department with the goal to lead our state and nation by embracing diversity and providing new opportunities to student-athletes with disabilities.
The program seeks to connect the departments, programs, and services at the University of Michigan and surrounding community to deliver comprehensive programming that supports inclusive and adaptive recreation, fitness, and sport participation from recreational to elite competitive (currently including track and field, wheelchair tennis, wheelchair basketball, and para-equestrian).
Individuals with mobility impairments have a need for physical fitness just as much as their able-bodied counterparts, and sometimes more. Adaptive sports, including the use of modified equipment for certain activities, provides an opportunity for everyone of all abilities to engage in and benefit physically, socially, and mentally.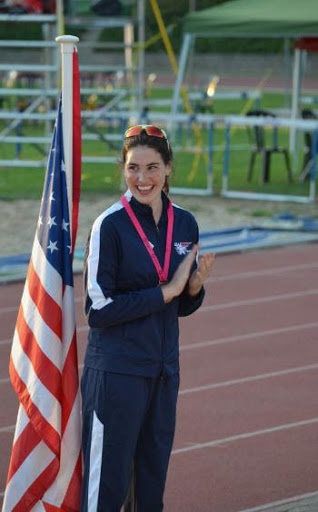 AC: How have you seen changes in your mental health after joining adaptive sports?
Cathryn Gray, Adaptive Track & Field, First-Year: Participating in Adaptive Sports has significantly improved my mental health, as well as my physical well-being. I became a happier and more optimistic person after joining adaptive sports. Adaptive sports have given me a sense of community I didn't have previously and has given me the opportunity to be part of a team – with all the benefits that belonging to a team provides – that many able-bodied athletes take for granted.
I've had the opportunity to make friends all over the world, represent my country competitively in track and field, and develop a sense of self-confidence and purpose I was missing before becoming involved. Adaptive sports have also taught me how powerful it can be when female athletes lift each other up since there are fewer female adaptive athletes than male adaptive athletes overall. I have grown as a person in every area of my life and become much mentally stronger and healthier because of being involved in adaptive sports.
Christopher Kelley, Adaptive Tennis, Graduate Student: I've been a wheelchair tennis player since high school and adaptive sports have had an instrumental impact in my personal mental health. It has assisted me in managing my anxiety and has also allowed me to grow my social circle with positive influences.
Matthew Fritzie, Adaptive Tennis, Graduate Student: I have been playing adaptive sports for about five years now and it has provided a positive outlet to foster relationships with my peers, share similar struggles regarding obstacles our population deals with and helps me feel included within my community where historically people with disabilities have been marginalized and ostracized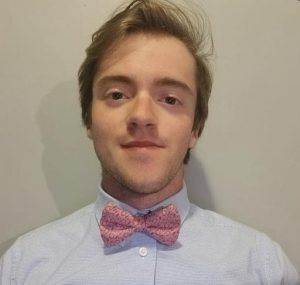 Spencer Heslop, Wheelchair Basketball, Graduate Student:
Wheelchair basketball and other adaptive sports help me find a space to release the stresses of life and find moments of happiness, even in the hardest moments of my life. I have found some of my closest friends, support systems, and hopes through the people I have played with and against. These moments allowed me to share my own struggles, or to listen to someone else's. They helped me connect and know I am not alone.
AC: What lessons have you learned from adaptive sports that you are able to carry through your personal and academic life, beyond sports?
Kelley: In terms of the lessons learned I do not think that adaptive sports are any different from able-bodied sports. Sports help teach time management, communication, collaboration, and discipline.
Fritzie: Adaptive sports have taught me the ability to set goals and achieve them, punctuality, time management, confidence, communication and develop overall better well-being from physical activity and comraderie of the sport I've been involved in. Physical activity has improved my academic focus and increased determination to pursue my long-term career aspirations. I hope to continue being physically active and involved throughout my life.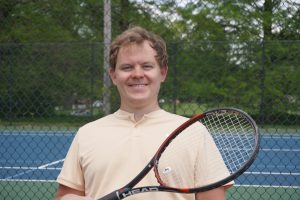 AC: What outlets do adaptive sports athletes have to relieve their stress outside of athletics?
Sydney Collier, Adaptive Para-Equestrian Athlete, U-M Community Member: Adaptive athletes have the same outlets to relieve stress as any able-bodied athlete does! For example, to unwind I often like to cook just like any other able-bodied athlete might, but as an athlete with only the use of one hand I have to adapt things like cutting or chopping to make them one-handed friendly. Other things we might like to do unwind could be, interacting with friends, listening to music, reading, binge watching our favorite show, going out for a drive, hitting the gym, or spending time with family or pets. In the end, adaptive athletes unwind just the same as any other athlete or person in general.
AC: What resources exist specifically for adaptive sports athletes at the University of Michigan, and how can they be improved?
Erik Robeznieks, Program Manager, University of Michigan Adaptive Sports & Fitness: The program has "opened the door" for discussions about how students with physical disabilities can be supported in their physical activity pursuits (recreational, fitness, and competitive sport) just as any other student-athlete would at our institution. These discussions have resulted in the early formation of a comprehensive adaptive sports and fitness program that begins to foreshadow the true potential for institutionalized inclusivity in the culture, operations, and programming for all students of all abilities at the University of Michigan.
For example, we have worked with University of Michigan Athletics to secure training time at their facilities for our Track and Field and Wheelchair Tennis athletes. Through our relationships with MDisability at Michigan Medicine we are working on academic research to further validate the need for our program, and we have connected with community partners like the Ann Arbor Center for Independent Living to provide a strength and conditioning space for our athletes.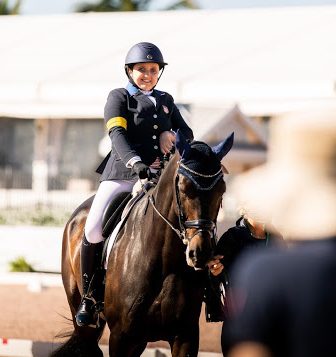 Although much more work needs to be done, we will continue to work on cultivating the resources that already exist at the University of Michigan and community, connecting them in a way that provides new value. An example of this is working with University Health Services to provide integrated health-care coverage for our student-athletes. We also want to fulfill our values as a program and make recreational adaptive sports inclusive for all students at the University of Michigan where appropriate. As such, we will continue to build a relationship with Rec Sports to deliver adaptive sport options like wheelchair basketball in intramural sports, as well as providing competitive opportunities and support at the highest levels.
Lastly, we recognize that students truly hold the greatest influence over what happens at the University of Michigan. We hope to connect with more groups like Athletes Connected to help elevate our voice across the student body so that all students of all abilities can have equitable access to physical and mental wellness opportunities.
Gray: The program provides athletes with community and conditioning. There are three U-M undergraduate students, (myself included) in the program and five U-M graduate students with all different majors and backgrounds including cognitive science, computer science, epidemiology, and biomedical engineering.
We bring our unique life experiences to our program and use them to educate and lift each other up. The program also provides track and field practice two times a week at the University of Michigan indoor track facility and tennis practice four times a week at the indoor tennis facility.
Our goal is for the University of Michigan to allow our program to be able to access the indoor track more days a week for practice if possible so we can continue our training for the fast-approaching national competition schedule and Tokyo Paralympics.
AC: How are adaptive sports unique from other support groups?
Heslop: I think there is power in finding something that brings you joy and brings you together with people you can relate with. Some people find that in art, gaming, the outdoors, and sports. It's about connecting people with people.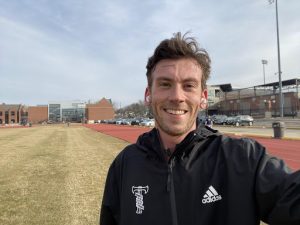 Leo Merle, Adaptive Track & Field, U-M Dentistry:
In adaptive sports, I feel that there is almost an instantly formed community compared to other athletics. From my own personal experience in athletics, I never had a group of people that I could relate to when it came to disability.
So, when it came to explaining my condition and how it impacts everyday activities, it was challenging to explain what was wrong. With adaptive athletics, there are people who represent all different classifications and walks of life and I feel a much more personal connection when communicating with them. I don't feel the need to explain some of my challenges since we have a mutual understanding of our struggles to a degree. This creates a much more whole and inclusive environment for everyone no matter your background.
Fritzie: Adaptive sports are a tight-knit community of like-minded individuals that have personally overcome adversity whether it's a traumatic injury or a congenital disorder. We have a unique perspective about how to tackle life's obstacles and we can provide key insights that typical healthcare providers may not understand or realize without the first-person perspective.
AC: How has participating in adaptive sports changed your perspective regarding the interconnectedness of physical and mental fitness?
Gray: Mental health and Adaptive sports are interconnected in the way that they help people with disabilities physically and mentally. When I first started participating in adaptive track and field, I started to see how strong I was becoming and that boosted my confidence and my self-esteem.
Adaptive track and field made the biggest difference in my mental health and made me physically strong too. Adaptive sports have opened the door for me to compete at the national and international level, and to represent University of Michigan at the collegiate level for adaptive track and field). Adaptive Sports have taught me that my mental and physical health are both equally important.
AC: What advice would you give to people, perhaps with (dis)abilities, who are struggling with their mental health?
Gray: Please do not be afraid to reach out. Sometimes the hardest thing to do is ask for help when you're feeling low. Know that you have your whole life ahead of you. Whatever battles you're fighting right now won't last forever. There is a community to support you.
Kelley: As with anyone struggling with mental health the first step is to seek out help from someone you know and trust. You should never have to deal with that struggle alone and there are people who are able and willing to help. And remember you're not alone in your fight.
Fritzie: I would say don't let your negative emotions and mentality get in the way of your ambitions and livelihood. Don't feel like it's a weakness to reach out to your local resources in your community whether it's family, friends, counselor or other medical practitioners. Also find ways to get active in any type of sense no matter your ability. It will help your overall mood and well-being.