This article is in support of Athletes Connected's new Life After Sports initiative to support student-athletes when their athletic careers conclude. The University of Michigan is committed to supporting former student-athletes by providing resources to finding a provider and understanding insurance.
---
By Jevon Moore, LLMSW, Athletic Counseling Fellow/Mental Health Outreach Coordinator
Sitting in your locker after your last game you look around and realize moments like this, surrounded by friends, peers and colleagues, may be the last time you will have this type of connection. A bond with a group of eclectic, complex, and wonderfully unique individuals all willing to work for a common goal.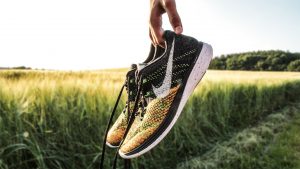 You save this memory of laughter and commardery after the game and promise teammates that you will stay in touch. This may be a fleeting grasp filled with uncertainty but one fact remains: tomorrow is the first day for you as a former athlete.
"Congratulations!"
"How does it feel?"
"So… What now?"
These phrases are fired at you by every friend, family member and distant social media connection you know, forcing you to smile and regurgitate some vague, half-witted response that you would hear from a coach or star athlete after a hard fought game.
It's true the end of an athletic career is somewhat bittersweet and emotional but the grass on the other side can be just as green. There are no early morning practices or lifts so you wake up whenever you want. Take a quick look in the refrigerator or run out and grab a quick bite; either way you can eat whatever you want. Simply said, your day is yours to do with it as you please.
Taking time to reflect on your experiences with an open mind and critical eye will give you the choice of making a change in your life that will prevent misalignment and stress.
Fast forward…
The honeymoon period is ending and you may be feeling a little different about your retirement tour. You are still free from the rigors of competition and your schedule is tailored everyday for you, by you.
Nevertheless, this freedom doesn't feel the same anymore. These first few months after stepping away from the game are part of an "adjustment phase." During this phase, the freedom and untethered feeling you once yearned for now reminds you of a sore muscle that won't heal.
So how do we reignite that fire and prepare ourselves for life after sports?
Here are three steps for life after sports:
Step 1: Establish a Foundation
In the first couple of weeks and months you may find that your goals and values were crafted to fit the team and culture you were part of. Now as an individual with more freedom, it is important for you to identify those values, review them and see what still holds true.

A good foundation is just as important as knowing where you are going. So set some healthy habits and begin to craft your own preferences and values based on your goals and dreams. This type of grounding will be instrumental in the exploration and growth of your identity.
Step 2: Explore with Curiosity
While competing as an athlete, you were uniquely conditioned to evaluate, prepare and perfect strategies for future obstacles or challenges. Now, the challenges vary a lot more but you are in control of the preparation and gameplan.

From the level of effort you will give to time you will spend, each perceived challenge is an opportunity to learn more about your strengths, preferences, and identity. The simple idea and act of exploring will pay off when you begin to think about more long term solutions for your time.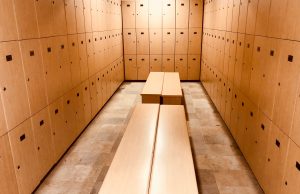 Step 3: Reflect with Purpose
You've heard it before: "the tape doesn't lie." Most athletes know this quote uttered in the film room reflects some misalignment between what they did and what showed up on film. Shortly after some Oscar-winning confusion and pure befuddlement, you are left with the choice of continuing to do things your way or trying something new for different results.

Taking time to reflect on your experiences with an open mind and critical eye will give you the choice of making a change in your life that will prevent misalignment and stress.

… but first we must be grounded. The adjustment phase immediately following life after sports can be a tricky maze filled with endless choices and no clear direction. In some ways, this may feel fun and full of freedom, given the narrow and straight road you may have walked for years.
Be that as it may, if the honeymoon ends and you find yourself looking for answers, remember:
ground yourself in your own personal values;
explore with childlike curiosity; and then
reflect – "turn on the film."
---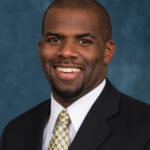 About the Author
Jevon Moore, LLMSW, is a athletics counseling fellow with the University of Michigan Athletics Counseling Team. In this role, Jevon works with the athletic counselors to assist in providing a full spectrum of care and services for student-athletes ranging from performance concerns to everyday emotional stressors. In addition to clinical care and support, Jevon consults with coaches and student-athlete support staff such as dieticians, academic counselors, doctors and trainers to ensure the most integrative care possible.
Jevon is originally from North Carolina having played football at North Carolina State University in Raleigh. As an undergraduate student he majored in industrial engineering focusing on systems management and cost reduction practices. Read "Passion, purpose and a love story" to learn more about Jevon's journey in helping mental health awareness and support.