Athletes Connected is compiling a special set of articles for the COVID-19 pandemic, starting with this helpful guide.
---
By Jeremy Fallis, Depression Center Marketing Communications Specialist
The cancellations, closings and general chaos associated with the 2020 Coronavirus pandemic has left many of us stunned, confused, hurt and looking for things to do. While we can't address everything that a student-athlete is feeling at this moment, we can provide some general tips that may help one cope with this unique situation.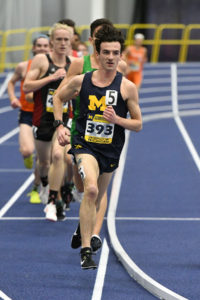 Keep a Routine
Life is different. Classes are virtual. Practices, training sessions, lifts and games are canceled. In general, you've been asked to keep distance from large gatherings. In light of these unusual circumstances, try to keep a schedule. 
If you normally wake up at 8 a.m., clean up, eat breakfast and head out for your 10 a.m. class, maintain that timeline, and beyond. This sets a tone for your day and will allow you to be more productive. You'll more easily stay on top of your academics (the semester is almost over!), and find relief against the ever growing cascade of questions from parents, friends, classmates and teammates that normally start with, "what are we going to do now?" 
Healthy Eating
This one may be difficult because of how picked out grocery and online stores are, but maintaining a healthy diet will keep you fresher and happier. Reverting to junk food because it's most convenient will make you feel good in the moment, but ultimately your body will feel lethargic.
We suggest you maintain your normal times for breakfast, lunch and dinner, while making good eating decisions, when possible. Find some new recipes you don't normally have time to make and try them out. Planning out your meals in advance will also help you keep a healthier option and prevent you from boredom eating. Consult with your performance nutritionist for additional ideas on what you can do. 
We encourage you to practice social distancing, but don't remain socially distant. Stay in touch with your family and friends
Stay in Touch
If you're heeding the CDC's recommendation to socially distance, great job! The CDC is also making sure people are aware of the stresses and how to cope during the pandemic.
We encourage you to practice social distancing, but don't remain socially distant. Stay in touch with your family and friends. Set up video chats, play online video games, remain active in your group chats, this will help maintain some semblance of normality during these unusual times.
Find Some Me Time
Undoubtedly, more time has opened up in your calendar. Try to improve something about yourself. Write stories, play music, sing songs, fix something in your house/car/apartment, find a new hobby. Whatever it is that makes you, you, do it.
There will be a lot of unplanned downtime, so carve out some free space to explore something that will make you happy, keep you stimulated and engaged.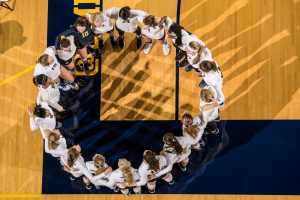 Ply Your Trade
There is no relief to having a canceled season. Many of us might be unable to play our sport without a teammate. That doesn't mean you can't attempt to practice and improve, after all, being an athlete is a big part of who you are.
Go for a run, exercise, lift some weights, hit some balls (in safe circumstances, of course). Again, this will give you moments of peace and continuity with life before the pandemic occurred. Moreover, if you're looking to compete next year, you'll be better prepared when your season does roll around.
Distract, Don't Dwell
It's impossible to ignore how disappointing losing a season or time with teammates can be. You are encouraged to try and distract yourself. It could be that new hobby we talked about earlier, that new book you've been meaning to read or a show that you haven't binge watched yet.
No one knows for sure how long this present situation will last. Try to take breaks from news stories and social media and interact with another human. Distractions, as long as they're healthy ones, are good options to pass the time and improve our wellbeing.
Feel Helpless, but Want to Help?
Many of our friends and family are at risk to the current pandemic and some of us will have a want to help others. The Michigan Medicine Health Blog provides 10 ways to help others, and yourself (some of which we've stated above).
Still Struggling? Reach Out.
You may still have lots of thoughts, negative or otherwise, swirling around. Remember to practice self-care. We have a skills and strategies page for managing your emotional health. Consider reaching out to a mental health provider, especially if you feel numb or disconnected for more than a few weeks, feel unable to complete daily activities or want assistance in processing your feelings. 
Michigan athletes are encouraged to contact their Athletic Counseling Team. If you're not a current student-athlete, our "Life After Sport" section touched on how you can find a mental health professional.
Additional Resources
---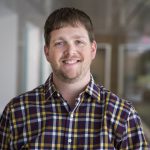 About the Author
Jeremy Fallis is the marketing communications specialist at the U-M Depression Center. For Athletes Connected he is in charge of website management, social media, internal and external communications. He has been at the University of Michigan since July 2016 after a seven-year stint at Penn State as an assistant director of athletic communications. Jeremy also spent two years in athletic communications at his alma mater, Saint Joseph's, where he he competed on the cross country and track & field teams.