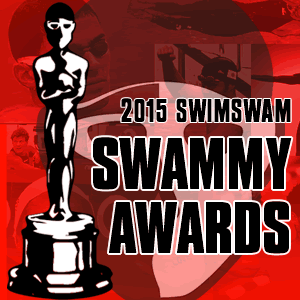 From SwimSwam.com:
HEART OF A CHAMPION AWARD: EMILY BRUNEMANN, KALLY FAYHEE, AND ATHLETES CONNECTED, UNIVERSITY OF MICHIGAN
2015 began with a dark cloud over the sport, as a run of suicides by young swimmers weighed heavy on swimmers' hearts across the nation. The list included the deaths of two very high profile high school swimmers, Jake Miller and Vance Sanders, along with several others whose losses were no less significant.
In parallel with these tragedies, the University of Michigan launched a program called Athletes Connected, believed to be the biggest initiative of its kind in addressing the specific mental health issues young athletes deal with on a daily basis.
Among the many people who worked, and continue to work, to make this program a reality are a pair of former swim team captains at the University of Michigan: Emily Brunemann and Kally Fayhee.