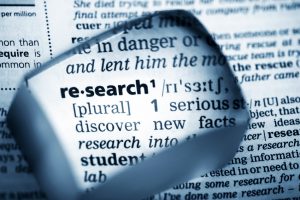 Athletes Connected is committed to using research to further the program's goals and objectives. This page is to be used as a resource by researchers to learn more about the program and possible implementation tools for future projects.
---
CURRENT RESEARCH
In spring 2016 we conducted an intensive, longitudinal study of mental health and performance among 43 student athletes.
The participants completed brief weekly surveys about their mental health, athletic performance, and academic performance. They also reported their mood and performance on a daily basis during a two-week period near the middle of the study period. We are currently analyzing those data to understand better how mental health relates to performance.
This study will help us accomplish several objectives: improve our understanding of how mental health predicts athletic and academic performance among student-athletes; build a detailed picture of how mental health fluctuates over time with respect to the academic year and the athletics seasons; and lay the groundwork for efficient, confidential, and comprehensive data collection from our student-athlete population.
---
EXTERNAL RESEARCH
Here is a selection of external research.
---
 PILOT PROGRAM BACKGROUND 
As part of the pilot phase of Athletes Connected, funded by an NCAA Innovations in Research and Practice Grant, the project team collected data on the three components of the program: the videos, team presentations, and drop-in support groups.
---
RESEARCH ON VIDEOS
99% of student athletes who were shown the videos during team presentations reported that the help-seeking videos were engaging and relevant to themselves or other student-athletes.
In a randomized controlled trial to assess the effectiveness of the videos illustrating coping skills (deep breathing and cognitive reframing), as compared to web articles on the same topics from reputable sources, preliminary results from a 5-week follow-up assessment show:

There was clear evidence that the videos were more likely to be remembered than the text articles.
Student athletes randomly assigned to the videos were also more likely to report having used the self-care strategy (coping skill), as compared to those assigned to the articles.
---
TEAM PRESENTATIONS
(Presented to every athletic team,~900 students, and evaluated using a pre/post-test.)
Following the presentations, student athletes were:
More comfortable discussing mental health issues with their teammates;
More confident in their ability to identify a teammate who may be struggling with mental health;
More confident are you in your ability to help a teammate access mental health care/other support services on campus;
More likely to consider seeking help if they were having a personal problem that was bothering them;
More knowledgeable about depression;
More willing to accept someone who has received mental health treatment as a close friend.
---
ATHLETES CONNECTED WELLNESS GROUPS
Attendees reported improved mood following participation in the groups

Words to describe mood prior to group: anxious, sad, frustrated, overwhelmed, tired, stressed
Words to describe mood following the group: clear-headed, connected, content, excited, inspired, positive, relieved

Following the group, attendees were more likely to speak with the following people if they were experiencing serious emotional distress: Professional clinician, teammate, support group
Group participation increased attendees readiness to seek further information about available mental health support services
92.3% of attendees expect to apply lessons or skills learned in the group
67% of respondents to a follow survey reported that they had implemented one or more strategies learned in the group- examples include meditation, relaxation, positive thinking, communication
2/3 of respondents to a follow up survey either currently receive mental health treatment, accessed informal support services, or plan to make an appointment with a mental health professional in the near future.
Quotes:

"I learned that my sport doesn't define who I am."
"Everyone can have difficulties, and mental illnesses can be similar to physical ailments."
"I learned the importance of creating a balance of healthy and fun activities outside of school and athletics."
"For me, just learning to share and talk about things that were upsetting me was a big thing that I took away from the group."
"Great resource"
"I loved attending tonight's session!"
"I want this to continue next semester"
"Please hold this more often!"
---