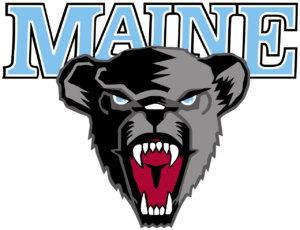 By Jeremy Fallis, Multimedia Communication Specialist
It was announced last week that another NCAA Division I institution, the University of Maine, will kickstart its own student-athlete mental health initiative. The Athletes Connected program warmly welcomes the Black Bears athletic department to the forefront of student-athlete mental welfare.
Since 2014, the University of Michigan, aided by a grant from the NCAA, has been the leader in raising awareness, ending stigma and promoting help-seeking among student-athletes and their mental health.
The NCAA has facilitated both Michigan and Maine's pursuit of healthy student-athletes. The Black Bears will use over $640,000 of its yearly disbursement toward this newly created program that is set to be unveiled this fall.
Just this week, Athletes Connected's Will Heininger spoke to the NCAA staff on the importance of mental health and student-athletes, affirming the organization's commitment to this cause.
Thanks to former @UMichFootball S-A, Will Heininger, for speaking to NCAA staff on the importance of mental health! #MentalHealthMonth pic.twitter.com/xO2gMsvkF0

— NCAA Research (@NCAAResearch) May 31, 2017e>

According to the NCAA's Sports Science Institute, "the SSI believes mental health is a part of, not apart from, athlete health." This rings true in the NCAA's educational resources, best practices for campuses, data and research, and summits and task forces.
Additionally, the NCAA research team contributed a story to the New York Times to promote this initiative. Featured in the story is Michigan alum Kally Fayhee, including a feature video produced by the NYT's Brand Studio for the NCAA.
Now entering its fourth year, Athletes Connected is continuing to make strides in its mission for student-athletes. Later this summer, the project will film new footage for online videos slated for the fall and unveil new offerings for the athletes, staff and coaches.