Athletes Connected is a partnership between the U-M Athletics Department, the School of Social Work, and the Eisenberg Family Depression Center. Some of our staff have taken the time to (re)introduce themselves and share some things that are important to them in this Meet the Team series, originally featured on Twitter (@Aths_Connected).
---
Rachel's Favorite Calm App Activities
Deep Sleep meditation

Dream With Me, sleep story with Harry Styles

The Confidence Series: Before a Performance – You've Got This

Emergency Calm

Peak Performance Masterclass with Jason Kidd
Remember, the Calm App is free for all Big Ten athletes! Reach out directly to Rachel or to the Athletic Counseling Team for information on how to get access.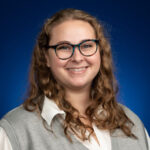 ---
Will's Favorite Journal Prompts
What are you feeling in this moment in your body?

What thoughts are currently on your mind?

Where all did you go today, in chronological order

Name someone/something that made you smile recently. Describe what happened and how you felt.

Worries Out! Make a list of your worry thoughts, and only your worry thoughts. Get as many out as you can. Off the mind, onto paper.

List 1-3 things you're feeling grateful for, and why.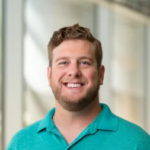 ---
Eliza's Ways to Shake Up Her Routine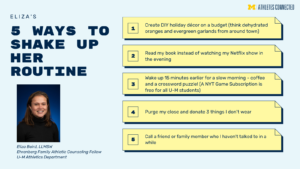 ---
Eamon's Favorite Self-Care Activities
Grabbing the binoculars and hitting the trail for some birding

Building Lego

Watching movies, preferably ones I haven't seen before

Drawing/painting while listening to music

Watching Wheel of Fortune and Jeopardy with my family every weeknight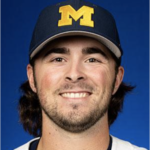 ---
Tachi's Ways to Set the Tone for the Day
I like to wake up before my family so I can sneak in some quiet time before the madness of the day starts

I put on a weighted vest and walk my dog first thing in the morning to get my blood flowing. I pop in my AirPods and listen to a guided mindfulness practice. Right now, I am doing a 30-day Mindfulness Challenge on the Declutter Your Mind app. 

I make coffee and add something to my gratitude list. I make sure this is the first thing I do before looking at my phone!

I write a few things down in my journal. Sometimes, it's daily or weekly goals. Other times, I write about things that are on my mind. 

Lastly, I get my 3 year old monster (my son named Jozeya) up and ready for the day!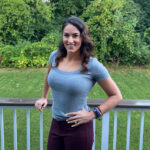 ---
Stephanie's Ways to Embrace Winter Activity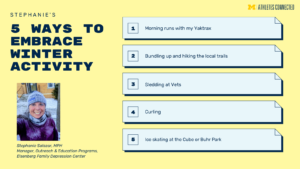 ---
Lizelle's Favorite Self-Care Activities
Treat myself to a new Trader Joe's snack

Call a close friend I haven't talked to in a while

Rewatch a favorite TV series under a heated blanket

Go to sleep without doom scrolling

Take group fitness classes like barre and yoga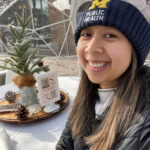 ---
Couper's Ways to Practice Good Sleep Hygiene
Make a warm cup of peppermint tea in my favorite mug 

Light a candle, turn on my lamp, and listen to calming music (specifically Calm App's Post Malone Sleep Remix or any Sleep Remix)

Turn off my phone and all technology to give myself some blue-light-free space to unwind from my day 

In my journal, write 3-5 things I am grateful for, what I am proud of myself for from the day, and something that I am letting go of from today to make tomorrow even better 

Read my book with a fuzzy blanket until I am ready to drift to sleep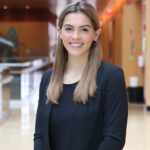 ---
Natalie's Favorite Self-Care Activities