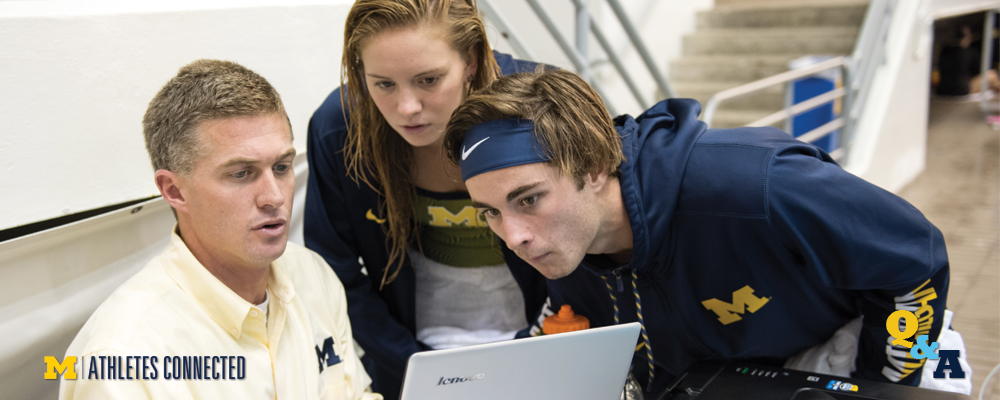 The Athletes Connected program recognizes the many different entities that factor into student-athlete mental health. As part of what will be a new series, Athletes Connected will share how coaches, administrators, trainers and other athletic staff approach their roles in the lives of student-athlete health.
To open the series, Athletes Connected caught up with head diving coach Mike Hilde.
Q: What role do you play as a coach in your athletes' lives?
A: I think I play more of a role than just the direct coaching aspect. I am also there to help them through situations outside of the pool whether it is in relationships, handling school, stressed out or overwhelmed. I think the term coach carries more weight than the traditional definition of the word. As a coach I need to be a mentor and friend to these athletes.
If we help our athletes to use the tools that we know are effective in improving mental health, then they are going to be able to go anywhere.
Q: How do you see mental health affecting your athletes?
A: Mental health is very, very important to me. Diving is a very dangerous sport. Honestly, to me any athlete can be a diver but what holds people back from being a diver, and a great diver, is the fear and the mental aspect of the sport. With it being a very dangerous sport, if you don't have the right mentality going into a practice or a meet, or if there are situations outside that are affecting your mind it can put athletes in a very bad situation. Diving off high platforms and hitting water at great speeds can cause injury if mentally the athlete is not present and aware.
So for me mental health is probably the most important aspect of a diver's life. It is very important to know what they are going through, what's going on, how I can help them, and then to get them the right support so they can be successful in the pool. The last thing I want to do is put a diver in a situation where they are going to get hurt because I had no idea that something was going on in their mind. I feel like gymnastics is the same way. We are the two sports that are super dangerous if you don't have the right mentality or the right mindset.
Q: What do you do to support your athletes' mental health?
A: I try to get a read on my athletes when they come to practice. Because I am in a sport where every skill and action get a response from me, I am able to see if there is something going on in their minds or if something is a little off with them mentally. I am not a mental health expert but I know that Michigan has a great program where there are people and resources for them to reach out to.
One of the things I have done since Dr. Scott Goldman was hired (as Director of the Performance Psychology Center) is bringing him in to talk to the team. I have also told my athletes that staying on top of their mental health this is probably the most important thing in this sport and then for them all moving on through life. I have expressed to them that if there is an issue, I am not necessarily the one who will help fix it but I am someone who will help to provide support by giving them the resources to reach out to someone in the Performance Psychology Athletic Counseling unit (PPAC).
PPAC has licensed clinicians who know how to help student athletes manage the situations that are causing stress. I let them know there is no difference in mental health support than the trainer or the strength and conditioning coaches. I don't get involved in that but I get them to the right resources so they can be taken care of.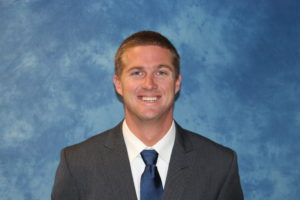 Q: How do you use the support systems available within the athletic department?
A: I try to give them every tool they can to be successful. I want them to know those resources are out there. I think some people don't even realize what is available and some coaches might not be giving the athletes the information so they never reach out for the help that is valuable. Often times I have seen as time goes on the struggles just spiral downhill and then it becomes very difficult for them to get out of it.
One of the things I do is if I see a diver in a situation where I know they would benefit from reaching out and I think they need to, I will require them to use the resources and reach out to somebody. This is so I know they are getting the help quickly enough so they can be put in a situation where they can get better.
Q: How do you see this benefiting the athletes and you as a coach?
A: First, I think if athletes are not happy and they are struggling then a lot of other areas of their lives will be harder to deal with. So I think for athletes if they are in the right mindset they are going to be happy and committed to what they are doing. They are going to feel good about what they are doing. So for me, when there is an athlete coming in with a great mindset their performance is better, they have more confidence, they help build the team, and it helps everything with their sport.
If there is a place where they can go for resources, it is going to help them in the pool. This is not only going to help my career, but also their career going forward which is the most important thing. My goal is to keep my athletes happy, confident and able to do what they need to get done.
Q: What is a common misconception about coaches and athlete mental health that athletes may think exists?
A: I think one of the big misconceptions from coaches is if a coach thinks an athlete is struggling then they are helping by pushing them through it or having them continue and telling them to toughen up. The idea among athletes is that they need to be tough, they need to move past this and that they are fine.
I don't think people understand the broad range of how many problems there are in mental health. I believe having a better understanding of what mental health is first. Understanding that without this knowledge, and without the use of the resources, we are doing a disservice to our athletes. If we help our athletes to use the tools that we know are effective in improving mental health, then they are going to be able to go anywhere. So I think that you have to have an understanding that mental health is real, it does exists and that if people need help, support them in getting the help that they need so that they can be successful in and out of the pool.
Q: What is something you would like athletes to know about mental health from a coach's perspective?
A: That we support it. That if you come to me and say that you are having an issue know that I am not going to judge you for it. I understand that there are a lot of things going on in life and that there are a lot of things that people are struggling with. I sometimes feel that my athletes don't think I understand, and sometimes I might not understand, but I am a support to help them get to those who can help.
I am not going to look at an athlete who is struggling and tell them that they just need to get over it and move on. I want them to know that I care and that we are here to support them. I want to get them the help they may need to achieve whatever goals they have and be whoever they want to be.