Jevon Moore, mental health outreach coordinator for Michigan Athletics, joined Cynthia Canty of Stateside Radio to discuss how he and the Athletes Connected program address mental health, the resources provided and strategies used to help student-athletes. Their discussion lasted nearly 12 minutes.
---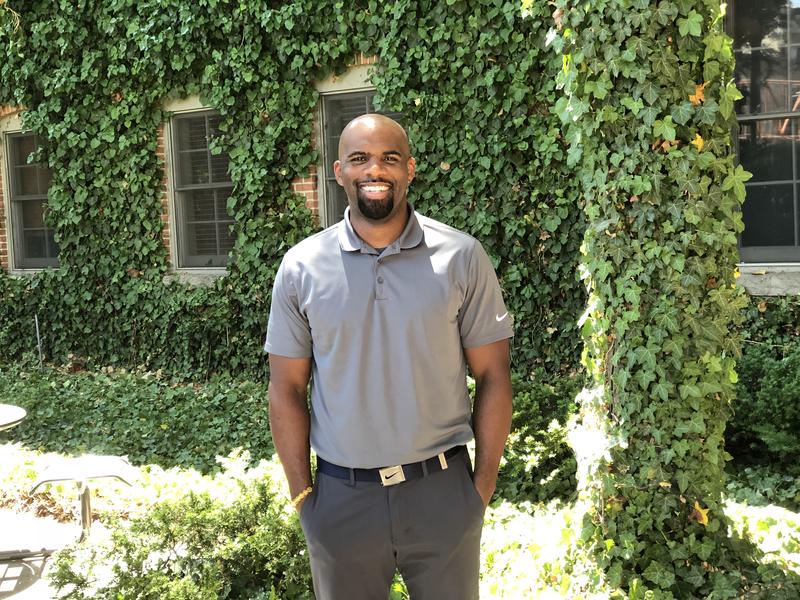 Student-athletes face unique pressures, both on and off the field.
But research has found athletes are far less likely than other college students to seek help for mental health issues, such as anxiety or depression.
Jevon Moore wants to change that. Moore joined Stateside's Cynthia Canty to discuss his efforts to shift the culture of college athletics and increase awareness of mental health resources.
During his undergraduate years, Moore played football at North Carolina State. Now, he is pursuing a Master's in Social Work at the University of Michigan and working with the university's Athletes Connected program, a collaboration between UM Athletics, the School of Public Health, and the Depression Center.
When a student-athlete arrives on a campus like Michigan's, Moore says they are immediately introduced to a large circle of individuals looking over them — coaches, trainers, doctors, psychiatrists, psychologists, and nutritionists.
Moore said this can be overwhelming as athletes begin to look around and try to figure out who is in their corner and who they can trust. Many of the people in a student athlete's life are focused on helping athletes get rid of their weaknesses and increase their strength. So it can be especially confusing to seek help if you are experiencing mental weaknesses.
---
Read and listen to the rest of the story on Michigan Radio.