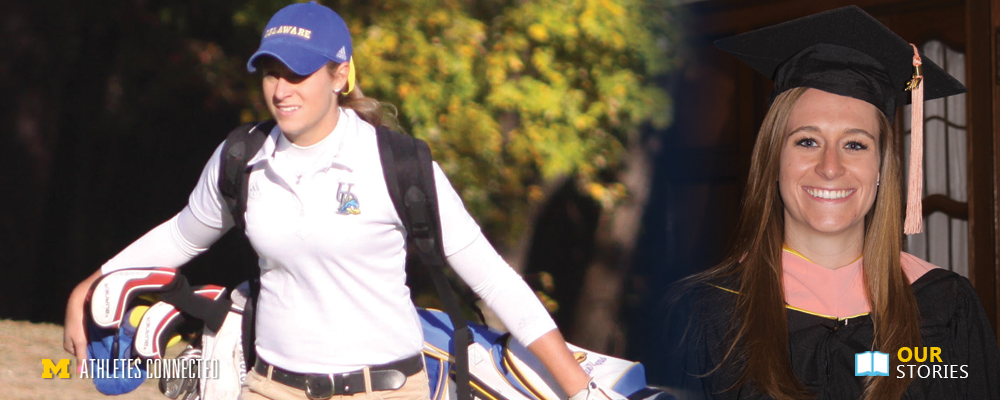 I did not quit. I retired.
By Sarah Skurla, M.P.H., Health Services Researcher, Ann Arbor V.A., and former Delaware golfer
Change is one of the most difficult things to experience, especially when it is not necessarily your choice.
I had the unique privilege of being part of the women's golf team at the University of Delaware. The winter of my freshman year, I herniated two discs in my back. After a long year of grueling physical therapy, relearning how to walk, attempt after attempt of training, and cortisone injections, I had to continually watch my teammates practice while I simply sat on the sidelines. I was emotionally and physically depleted and ultimately unable to continue my athletic career.
The day I had the painful conversation with my coach to tell her that I was stepping away from the team, is the day I say that I 'retired' from my sport: I did not quit. I retired. I was not giving up, and I was not turning my back on athletics, I was simply listening to my body and it was telling me that enough was enough. At the time, having that conversation, and retiring from collegiate athletics were some of the hardest things I thought I would ever have to do, but I was wrong. The hardest part was having to make the adjustment to my identity, from being a student-athlete to just a student.
THE TRANSITION
I quickly fell into a crippling depression during that transition period. I had this overwhelming feeling that I was no one. I felt discarded and abandoned by those that I thought were supposed to support me.
I went from being an athlete and someone with a sense of purpose, to now being no one, feeling like I had no one to turn to. The social support I had received from my teammates, coaches and athletic department changed when I retired from my sport. It was lonely and difficult to find new support systems.
I was lost.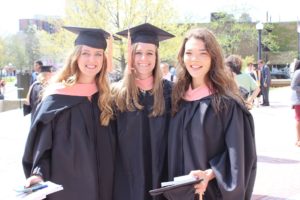 I had no direction, and I had no idea how to navigate the unfamiliar world I had just joined. Every aspect of my college life was sports, even my roommates were fellow student-athletes. I kept asking myself, 'what I was going to do without athletics in my life?' I wondered if we were still going to be friends, and no longer teammates, would I see any of them now that I was not an athlete? In addition, what was I going to do with all of my free time? Where would I go after class when I do not have to rush to practice?
I had an infinite number of questions swirling through my head, and seemingly nowhere to turn to get the answers. I was utterly alone.
FINDING A NEW IDENTITY
With these amounting feelings of isolation and abandonment, I turned to the only life raft I could seem to find, the counseling center. With the guidance of my counselor, I was able to take a step back, evaluate myself, and figure out what I wanted. Specifically, what drives me and what gives me joy.
Sport was my identity my entire life; I needed to rediscover who I was without my athlete label. During this period of self-reflection, I realized some attributes that made me a great athlete and teammate would translate to skills that will help me off the course.
It will take some time, it will be hard work, it won't always be easy, and you can't be afraid to ask for help, but you will get through it.
Athletics could still be a part of my identity, but in a different way. The traits I wanted to keep in my life included structure, such as rules and schedules to follow, and a community, a team to work with.
Every college athlete knows that there is no such thing as free time. Once I retired, I had all this time to do anything I wanted. It felt so liberating at first, but then so scary. What was I going to fill all of my time with?
Over time, my schoolwork began to slip. I was sleeping all the time, and rarely exercising. I was lost. I was procrastinating, and not prioritizing the important things. I would tell myself, "I will get to that later," but I never did. I had lost that structure and regiment I had grown so used to, and I knew I needed to get it back.
Just as my coaches had taught me to make specific goals for each workout, practice, and tournament, I started planning my days again, stating a purpose for the day, and what I wanted accomplish. As my days became more goal-oriented, I could feel myself becoming more energetic and purposeful in everything I did.
As my schoolwork stopped piling up, and I was exercising regularly again, I started to feel mentally and physically stronger. I was able to shift my identity from a hectic student-athlete to a productive and organized student.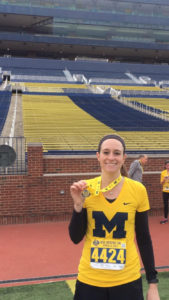 I also realized I needed to get involved again; I needed to feel like I was a part of something. I was missing the community I developed through sports.
Making new friends, joining unfamiliar organizations, or trying something new can be terrifying at any age, but especially so in college. With this concern in mind, I decided to just jump feet first into the deep end. I joined Greek Life, I volunteered for Girls on the Run, I got a job within my academic department working for one of my professors, and I even studied abroad twice.
It was not easy, but I made new friends, and found a new support system, all while also establishing a new "me." My new community became my sorority sisters, co-workers, and the friends I met along the way. Through this community, I was able to diversify my identity from just an athlete, to so much more.
I realized I was not losing my athlete identity, but rather using it to develop it into a truly happy, successful, and thriving student and person.
LASTING THOUGHTS
Injuries are awful, no one ever plans to be injured, especially not by ones that end your career. Nevertheless, if it happens, just know that you are going to be okay. Even at the deepest depths that you may fall to, like I did, you will come out the other end stronger because of it. It will take some time, it will be hard work, it won't always be easy, and you can't be afraid to ask for help, but you will get through it.
Even though athletics has ended, a new life can begin. Feel grateful for the life you had as an athlete, for the experiences you gained, relationships you built, but don't dwell in the past. Do not worry about what could have been, but rather think about what will be.
You do not have to cut the ties you made completely: remain friends with your teammates, stay in touch with your coach, but try not to think of what could have been. Take all of the skills you learned and attributes you gained that made you so successful in your sport, and apply them to contexts outside of the athletic realm. Get out there, get involved, make new friends, gain new experiences, become the new you. You will be amazed at the potential you can unlock.
---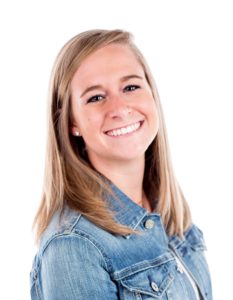 About the Author
Sarah Skurla is a Wheaton, Illinois, native and a letterwinner for the University of Delaware golf team. She graduated from Delaware in 2015 and earned her Master's in public health in 2017 with a concentration in health behavior health education from the University of Michigan. Currently, Skurla is a health services researcher for Veterans Affairs Ann Arbor and serves as a member of Athletes Connected's Campus Advisory Board.
---
The Athletes Connected program continues to share stories from current and past student-athletes, coaches and staff members about various subjects related to mental well being and sports. This past fall, former rower Traci Carson wrote about her struggles. Throughout the year our program has covered how injury affects mental health through a series of videos: Season-ending injury | Recurring injury | Career-ending injury.
---
Additional Resources
Athletes Connected Get Support Page
U-M Counseling and Psychological Services (CAPS)
Campus Mind Works – U-M website supporting student mental health