Read the entire story on The Players' Tribune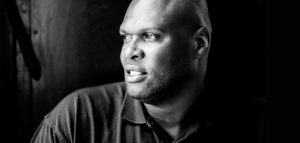 By Adonal Foyle, retired NBA player
The first time I really wanted to understand the mental psyche of a professional athlete was when my coach was being choked by my teammate.
That was 18 years ago — my rookie year.
My curiosity about that incident — and what was behind it in the mind of the two individuals — resulted ultimately in my obtaining a graduate degree in sport psychology and becoming a mental skills consultant.
In thinking about the emotional problems of athletes today, the first name that comes to mind is, of course, Lamar Odom. Although Odom is one of the biggest names to have been linked to struggles with mental health issues, he's certainly not the first. After playing just 27 games last season, Milwaukee Bucks forward Larry Sanders walked away from the league (and $27 million) in part due to his battles with anxiety and depression, which he shared first publicly on The Players' Tribune last February. Royce White, who was a first-round draft pick in 2012, left the league two years later after playing in only three games in part due to his struggles with generalized anxiety disorder. Outside of basketball, just a day before the New York Yankees played their home opener in the American League Wild Card playoff, CC Sabathia checked himself into rehab to treat his alcohol abuse.
The idea of an athlete not being in full control of his destiny is viewed as sign of weakness.
These are only few of the cases that have become public. But they are just the barest tip of the iceberg. In locker rooms, just as at offices throughout the country, many individuals are dealing with debilitating personal issues. They all could use the help of a mental health professional.
In sports, we have to start addressing the emotional well-being of athletes. It is the only way to help those who might, without such assistance, be at risk of hurting themselves or others. For pro sports leagues that operate big businesses and provide entertainment and inspiration for millions of people around the world, it is also just the right thing to do.
Michele Roberts, executive director of the National Basketball Players Association reacted to news of Odom's recent hospitalization forthrightly. She pointed out there is a "complete absence of any type of transition program for the guys," and indicated that the union would attempt in the future to address this omission.
That said, why haven't more professional athletes spoken up to ask for mental health programs if so many of them are in need of help? Part of the reason is how athletes in the four major professional leagues — the NBA, NFL, MLB and the NHL — are regarded. They are seen as gladiators competing in leagues characterized by masculinity and machismo. Everyone in the locker room wants to be the alpha male. So the idea of an athlete not being in full control of his destiny (or asking for help) is viewed as sign of weakness.
Read the rest of Adonal's story.