Michigan senior lacrosse goalie Mira Shane was profiled by US Lacrosse Magazine for her off-the-field exploits, which include being a mental health advocate.
---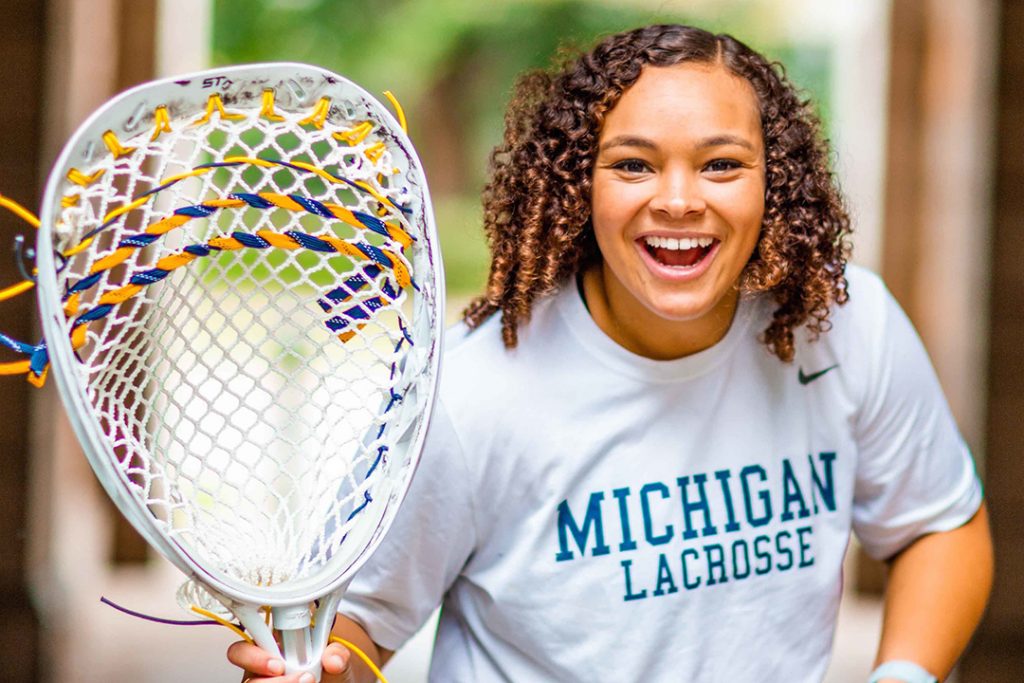 By Jeremy Fallis
Beat boxer. Mental health advocate. Social justice champion.
These are some of the titles that Mira Shane holds as the bright, uplifting voice on the Michigan women's lacrosse team.
Shane, a goalie, came to Michigan because she could be more than a lacrosse player.
Fueled by her musical passion, she stars in an a cappella group, 58 Greene, as a vocal percussionist.
Burdened by life's pressures and expectations — traveling far from her Princeton, N.J., home and feeling isolated as a biracial athlete in a predominantly white sport — she shared her struggles with mental health in a widely released video for the school's Athletes Connected program.
Shane is the president of Athletes for Community Transformation, which fosters mentorship opportunities for Michigan's student-athletes. She also took part in the school's "Expect Respect" public service announcement campaign promoting civil discourse and a diverse campus culture.
"I love to give to others, and I want to show others that it's good to be authentic," said Shane, who made eight starts for the Wolverines in 2018 and was named this week's Brine/US Lacrosse Player of the Week. "Help others, but also raise the voice of others that aren't usually being heard — whether that's through race and breaking barriers or whether that's through sports."
---
Read the rest of the story on US Lacrosse Magazine, including Shane speaking about a cappella, mental health and important causes.