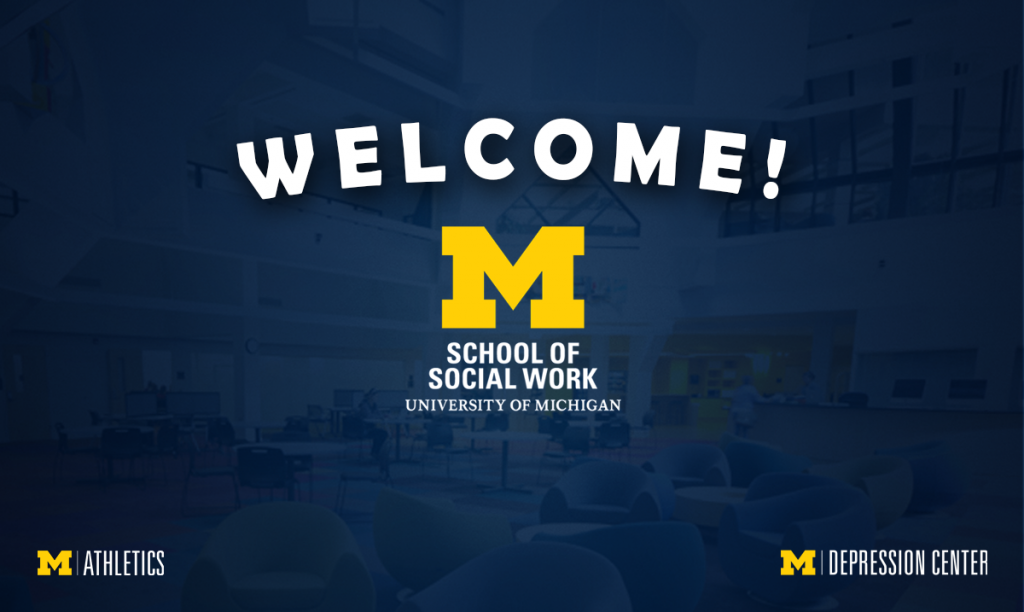 By Jeremy Fallis, Marketing Communications Specialist, U-M Depression Center
The Athletes Connected program is proud to announce new collaborative partner, the University of Michigan School of Social Work. Athletes Connected continues to be supported by the U-M Athletic Department, the U-M Depression Center.
As part of the new partnership, the research component of Athletes Connected will be conducted out of the School of Social Work. Leading that charge will be Abigail Eiler, LMSW, QMHP, clinical assistant professor and the director of the U-M Athletics Counseling Team.
Athletes Connected thanks its past research partner, the U-M School of Public Health, for its committed work in athlete mental health.
Moreover, as announced in the Summer 2020 newsletter, the program wishes Dr. Daniel Eisenberg and his family well at UCLA. Dr. Eisenberg has served as faculty Principal Investigator leading the scientific evaluation of the program's effectiveness. Dr. Eisenberg was the Co-Principal Investigator when Athletes Connected was established by pilot funding from an NCAA Innovations in Research and Practice Grant in 2014.